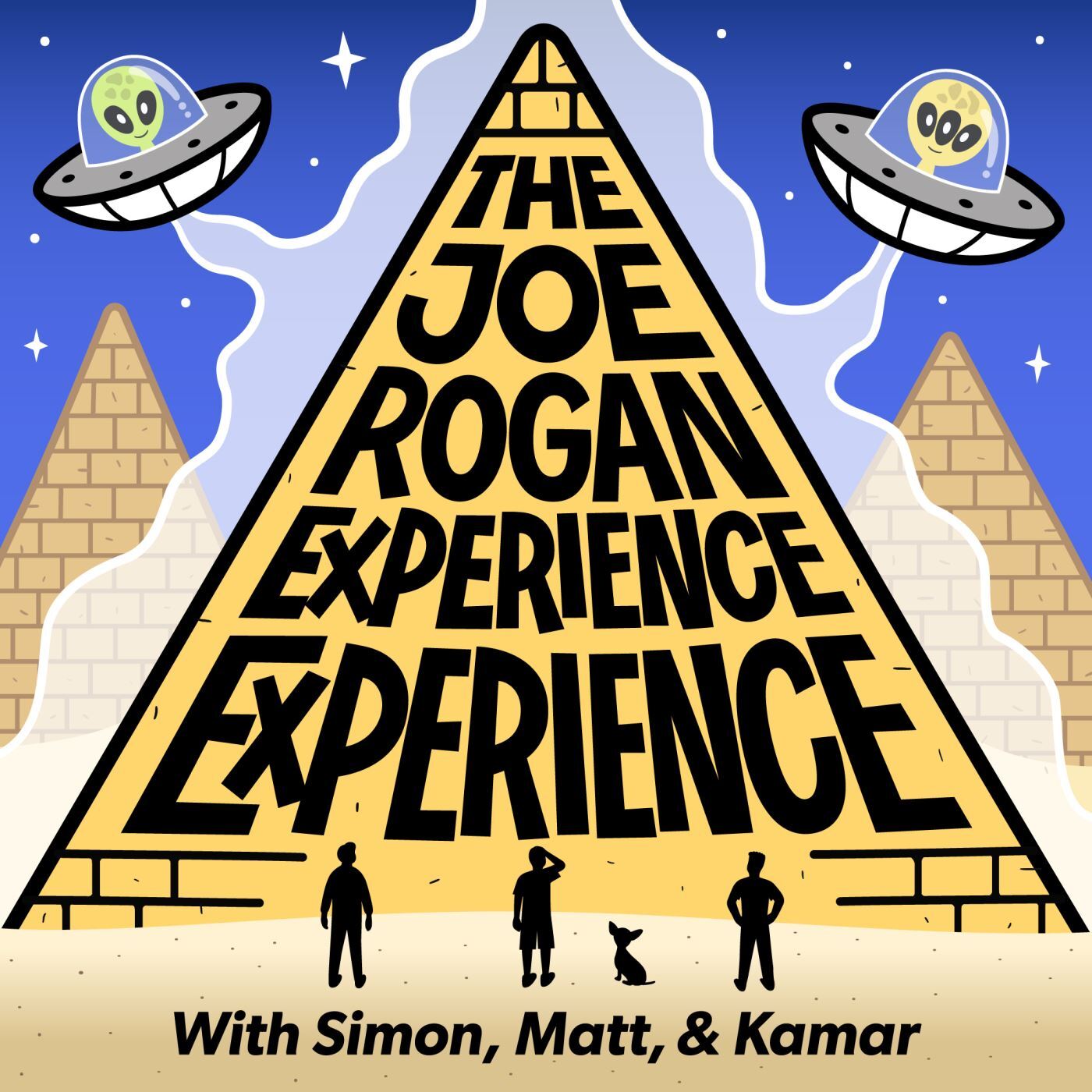 Desperate times call for desperate measures. For this episode, both Simon and Kamar had to phone it in. I tried my best to clean up the audio as much as my limited skill set would allow. I hope it's up to snuff. If not, well, fuck it. This is what the end of times sounds like. 
All things considered, it was an ok week at the JRE. One of the guys may, or may not, have rated this week higher than any other. But we gotta go into the archives for that. The week ended with a banger, all the guys agreed on that. It was all rather Covidy. 
We wanna thank everyone so much for your continued support and all the kind words we've received over the past three weeks. We hope you bear with us during these uncertain times. We are trying our hardest to set up the new studio so we are all appropriately distanced from each other so we can get it back to normal as fast as possible.
We hope this finds you and yours in good health and good spirits. If you know of anyone in need right now, reach out to them. Offer whatever help you can. There are a lot of good people hurting out there right now. Let's all try to get through this together. Be kind to each other. Be safe out there!
We hope you enjoy!
And thanks to Onnit.com for sponsoring this episode. Head over to Onnit.com/jree to get your free sample of Alpha Brain. Offer only valid in the US.
As always, you can listen to every episode of The Joe Rogan Experience here -----> https://www.joerogan.com/
Follow us on Instagram here ---> https://www.instagram.com/jreepodcast/
Follow Joe on Instagram here ---> https://www.instagram.com/joerogan
Follow Jamie on Instagram here ---> https://www.instagram.com/jamievernon
Follow Kamar on Instagram here ---> https://www.instagram.com/kamar_babar/
Follow Floyd on Instagram here ---> https://www.instagram.com/floydeeeee
Send us an email here ---> jreepodcast@gmail.com
Follow the Subreddit here ---> https://www.reddit.com/r/jreepodcast/
Subscribe to our Youtube channel here ---> https://www.youtube.com/jreepodcast
Support us here ---> https://www.patreon.com/jreepodcast
Beats by: Ghettosocks here----> https://www.instagram.com/ghettosocks